Why Is Jet Relief™ The #1 Choice for Jet Lag Relief?
Read this important information below to discover how Jet Relief™ can beat jet lag to arrive at your destination refreshed and relaxed.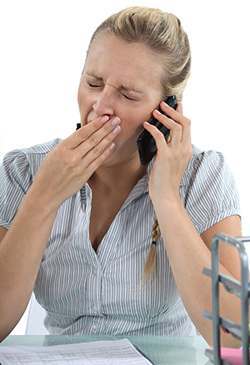 Jet Relief™ is known as the ultimate, 100% natural relief for jet lag today. Thousands of our customers are thrilled at how they are able to travel so easily without suffering the debilitating symptoms caused by travelling through different time zones. In fact, they're so happy that they told us they'll never buy any of the 'cheap chemical-based alternatives' ever again. Here's why:
You see, most jet lag remedies contain only a few key ingredients important for regulating circadian body rhythms and balancing the body after travelling. Which is why the 'chemical-based alternatives' everyone buys in pharmacies may seem like a good idea at the time, however, the side effects caused by many of these products can be bad. Sometimes they don't even work at all. Isn't it time you had total jet lag relief that's 100% natural?
Most jet lag remedies have less than top-notch purity, and are packaged in an improper dose. Only Jet Relief™ has it all. Jet Relief™ was developed to adhere to the strictest quality standards and contains more effective and bioavailable ingredients than any other product, hands down. Which is why people are calling it the 'Ultimate Jet Lag Relief'.
Jet Relief™ unique formula utilizes 11 extensively researched ingredients that are at the top of their respective health goals in terms of quality standards, scientific research, and purity. We recommend comparing the ingredients in Jet Relief™with the competition. We are confident that you will not find a better treatment for jet lag on the market.
Jet Relief™ Follows the Highest Quality Standards

Jet Relief™contains 11 tested ingredients that meet the strength and purity guidelines of the USP/NF (United States Pharmacopeia National Formulary) . It is manufactured in the United States in an FDA registered laboratory that exceeds industry standards. Our manufacturing facility is GMP-certified and abides by the strictest FDA recommendations.
Jet Relief™ is the Best Jet Lag Formula on the Market
Reduce physical & mental stress
Feel calm & relaxed during your journey
Sustain Energy & Maintain Focus
Arrive at your destination refreshed & balanced
Regulate Circadian Rhythms
Helps your body adjust to changes in sleep schedules
Sleep Well & Feel Rested
Promotes good sleep quality & duration
100% Risk-Free Results.
Feel confident and secure with our 100% money back guarantee
Jet Relief™ Gets to the Root of the Problem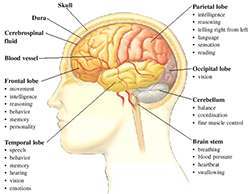 People around the world are travelling more than ever, for many different reasons - fun, family, work, studies. The world travel industry achieved robust growth over the last few years with outbound travel growing by 4.5% in terms of trips. More so, long haul travel continues to grow faster than short haul. Coupled with the advance in technology, the pain of crossing multiple times zones quickly means that the issue of jet lag has become much greater. Jet lag, if not treated, can wreak havoc on our bodies, never mind spoil our trip with excessive tiredness, or ruin a business meeting because we are simply not focused.
For these reasons, it's crucial to have a jet lag remedy that works. So you can reduce the stress of long journeys and finally arrive at your destination feeling refreshed, relaxed and calm. No more wasting time feeling tired!
Jet Relief™ stands above other solutions by addressing the problem at its root . Jet Relief™ is a painless, risk-free alternative to prescription drugs and the many negative effects they're known for. It's a unique, maximum strength, unique blend of ingredients that is specially formulated to target jet lag on multiple levels, providing support during your journey and, optimal relief and balance upon arrival.
Jet Relief™ is Recommended by Doctors and Medical Scientists:
What Do Jet Relief™ Customers Have to Say?
All testimonials reflect the range of typical results that our customers experience.
Comment by: Enrico C.
For my job, I have to travel a lot, all year round. I travel long haul most of the times with the occasional short haul flight. I enjoy the travel but I found the jet lag debilitating at times. I used to think that I could sleep it off, how wrong I was. I did lots of research and started to make some changes to my lifestyle (i.e. diet, drinking more water and less alcohol, etc). It was during this research that I came across Jet Relief. I researched all the ingredients in this formula and found that each one played a significant role in reducing the effects of jet lag. So, I bought some. I absolutely love this product! It works like a dream. Instead of arriving at my business meetings exhausted and unable to concentrate, I'm on top form and buzzing. I have waved farewell to jet lag forever, this works a treat!
Comment by: Sian B.
As a long haul flight attendant, I have managed my jet lag over the years the best way that I could by sleeping a lot (when I could sleep) and by using pep-me-up pills and energy drinks (the latter two leaving me with the jitters, which I hated). My co-worker recommended Jet Relief and I haven't looked back. I take one, half an hour before I fly, during the flight I have so much more energy. Upon landing, I take two more tablets and generally, by the time we get to our hotel stop over, I'm so tired I go straight to sleep and stay asleep until the morning. I wake up feeling great. I continue taking one tablet (sometimes 2 tablets a day) for the next few days to make sure my body is back in rhythm and balance. This is a real life saver!
Comment by: Jenny K.
My husband and I both took Jet Relief for our last three international trips to Asia from the U.S. We took it going and coming back. It worked wonders. It stopped our jet lag and helped us adjust to each new time zone. It helped us adjust much quicker, i.e. in just one day instead of our normal two or three days. We weren't as tired so it made our trip very pleasurable as we weren't walking around like zombies! We followed their dosage recommendations to the letter. We also, whilst on the plane, adjusted our watches for the destination we were going to and ate and slept according to this time, as well as staying very hydrated on the plane. We would highly recommend this product. Five Stars!!!
Comment by: David C.
This product surpassed all of my expectations. As a frequent flyer, internationally, I have suffered the symptoms of jet lag many times. Not anymore. Jet Relief is amazing. I take slightly more than they recommend (2 before I fly) and 2 once I land, and 2 the following day and it works for me. Great product!!
Comment by: Bruce S.
This is truly amazing! It really works! THANK YOU. I would recommend this product to anyone who is travelling long distance. Just follow the instructions on the bottle - it does what it says - Relieve Jet Lag!
Comment by: Pat R.
I love the fact that it is all natural and that it works so well relieving jet lag. I'm in a win-win situation. I have suffered jet lag so many times over the years, to the point where it made me feel ill at times. Now, I take this Jet Relief and jet lag is a thing of the past! Love it!
Comment by: Robert M.
Jet Relief seems to work great! After a 12 hour round trip flight to and from Europe, I used Jet Relief to avoid jet lag and recover quicker. Whereas before it would take me at least a week or two to bounce back, I'm talking just days now. This stuff works.
Comment by: Mary B.
As a frequent flyer, Jet Lag was something I just had to "deal" with. However, this is not the case anymore. Taking Jet Relief really does the trick. I recommend this product, because it works - simple. Try it, you won't be disappointed.
Comment by: Martin M.
My crazy lifestyle, as a travel blogger, means I'm all over the place - literally. In some cases I have hours in one place before I have to turn around and head back. My body was in bits! After a pilot friend of mine recommended Jet Relief to me, my life has changed - for the better. I am so much productive when I land and my sleep patterns are much healthier. I feel better and I know that my body is in better shape. Great stuff! THANKS.